I came to Florida in "1978" and acquired
a Florida Cosmetology license, became a
Christian (have many miracle stories).
worked for Sperry/Unisys for 8 yrs.,
got my AS degree in business from SPJC,
In 1992 I bought my home in Clearwater.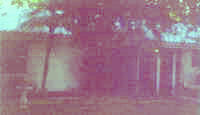 Moved to Ft. Myers Beach to marry Michael
in 2001, (miracle romance). Michael & I now
live on the Caloosahatchie River in N. Ft.
Myers. Am presently working in the Salvation
Army Medical Clinic & Michael has his own
real estate / building investing business.
Ahh, the Florida Lifestyle!!